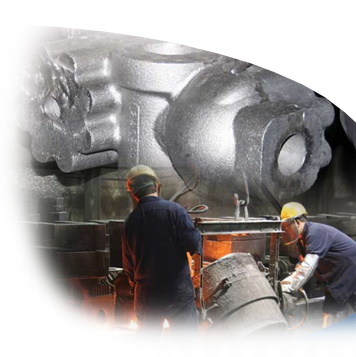 About Miami-Cast
Miami-Cast, Inc., a gray and ductile iron foundry, was founded in 1993. It is located in a newer industrial area in Miamisburg, Ohio; which is just south of Dayton, Ohio. Our location provides Miami-Cast with good access to anywhere in the U.S., as we are minutes from both I-75 and I-70.
In 1993, we started with about $1.5 million in sales. More recently we have produced over $4 million per year. With the exception of the first four years, we have been free of any long term debt. We pay our suppliers net 30. In short, we are financially sound.
Our employees are provided with paid vacation, paid holidays, paid health care, a 401-K program, and a bonus system which is based on a team approach. We are non-union.
We try to be attentive to the environment. All metal is electrically melted. 98% of the sand that we use for our molds and cores (over 6000 tons/year) is continuously recycled for our own use.